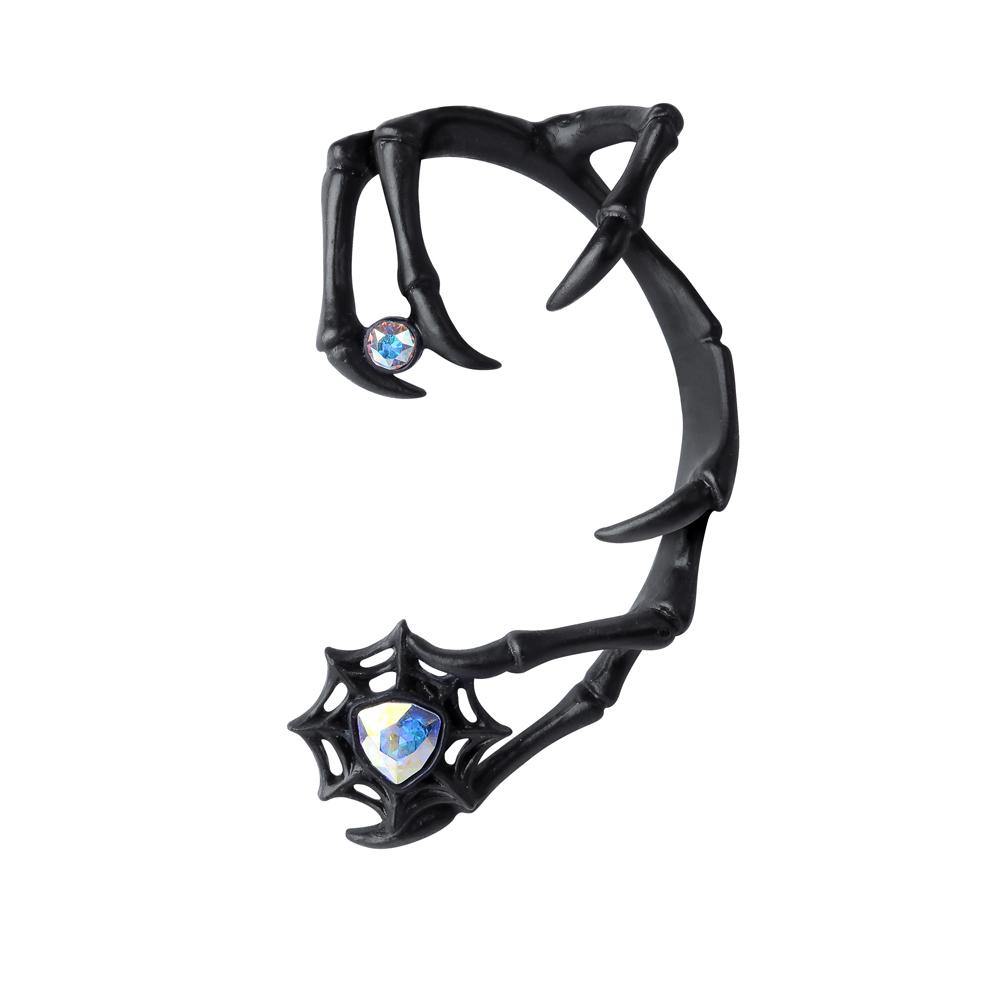 Black Demon Earwrap, Alchemy Gothic
---
Long, thin, hairy black talons belonging to, what? - a grotesquely intelligent spider or some unclassified creature of the spiritual realms, closely stalking its chosen prey?
Get noticed with this jaw dropping ear jewelry!
Long, spidery black talons or fingers creep from behind to clutch the ear with this pewter ear-wrap. Two Austrian crystals are set into the casting, including in the small spider's web at the bottom in which the ear post is held.
This ear wrap measures approximately 2.52in tall, 1.32in wide and 0.63in deep. Made in the UK of lead-free, fine English pewter with genuine Austrian crystal.
Sold singly, fits on left ear only.
Can be gently bent to fit comfortably; hooks over the ear and is fastened with one surgical steel ear-post.
Genuine Alchemy Product - Brand New with Alchemy Lifetime Guarantee

Typically ships in 1-2 business days from within the US.

---
Share this Product
---
More from this collection