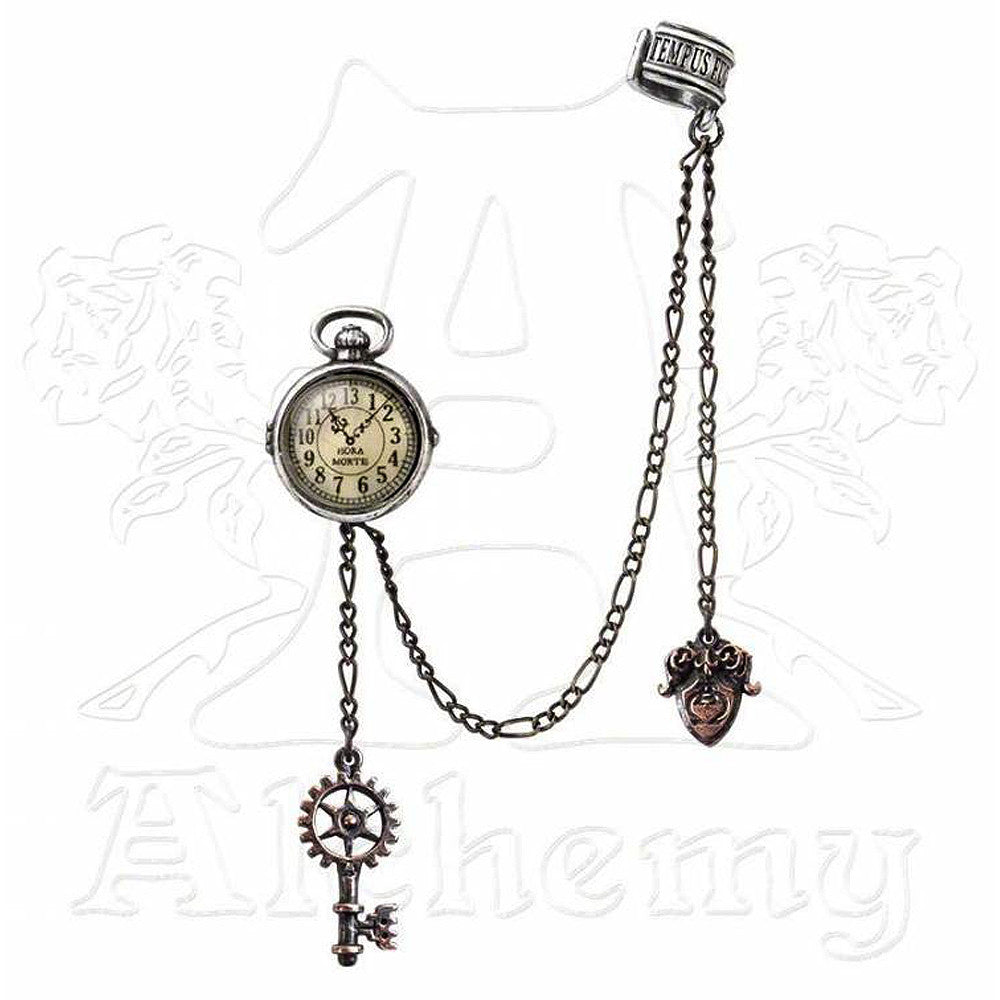 Uncle Albert's Timepiece Earring, Alchemy Empire
---
Alchemy Empire Uncle Albert's Timepiece Stud & Cuff Earring


A perfect miniature, 13-hour Lunar time fob watch and its accoutrements from the Victorian era, ingeniously cuffed and pinned around the fortunate dandy's ear.A miniature pocket watch stud with glazed dial, chained to a cuff and, hanging from the fine albert chain, a clockwork key & bronzed shield fob.
Inscribed with 'Hora Morti' - the 'Hour of Death', and on the cuff the Latin phrase reads 'Tempus Fugit, Tempus Moritur' - 'Time Flies, Time Dies'.
Uncle Albert knows there are 13 lunar months to the year . . .
Single Cuff & Stud earring. Hand crafted of lead-free, Fine English Pewter with surgical steel post. Comfortable soft plastic back. Measures roughly 5.71" tall, 0.83" wide and 0.63" deep. Clock does not function.
Genuine Alchemy of England Product -- Brand New with Alchemy Lifetime Guarantee
---
Share this Product
---
More from this collection