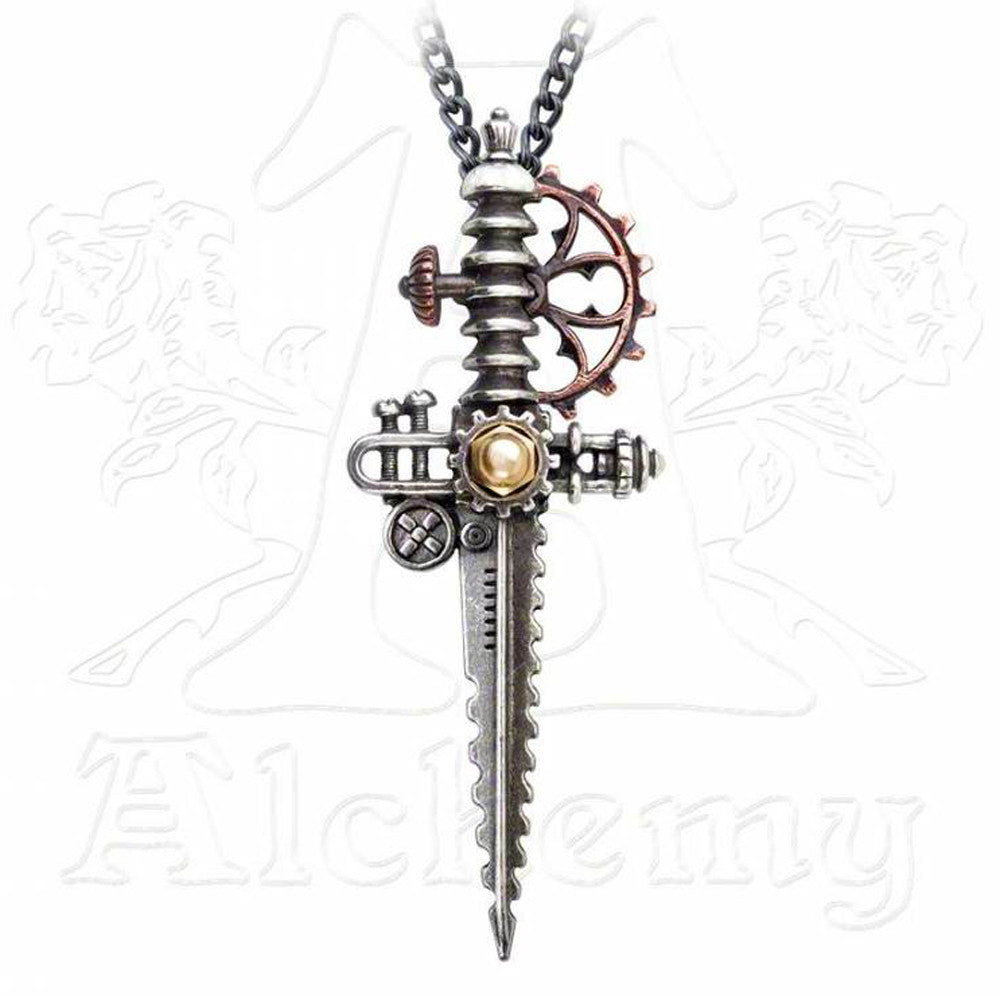 Static Traction Dagger Necklace, Alchemy Empire
---
One of the many Royal Ordinance Department's top secret trial and development programs: an advanced prototype, electric-bolt arquebus; ultra-precision, medium range, carriage mounted, rapid deployment field weapon. A pewter serrated dagger pendant with brass and bronzed components.
Measures 3.82" long, 1.38" width & 0.83 deep on 21" with extender chain. 
Handcrafted in the UK of two-tone lead-free, Fine English Pewter
. 
Genuine Alchemy Gothic Product -- Brand New with Alchemy Lifetime Guarantee
---
Share this Product
---
More from this collection